"Absolutely superb!" – Esther James

"Extremely professional." – Ceri Makan

"Very professional." – Danielle Robinson
For professional advice or further information, call us today on: 02921252424
Fire Alarms – sales, service and maintenance
Whatever type of business premises you operate, there will be a need for Fire Alarms.
Not only does fitting Fire Alarms in your place of work show that you take fire safety seriously, but it is also a legal obligation for the majority of businesses here in the UK.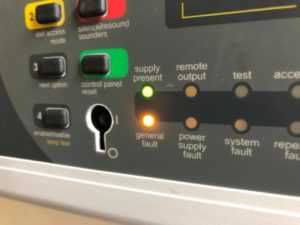 The law surrounding fire alarms
UK Government states that all businesses must have a fire detection and warning system of some shape or form. However, the types and number of detectors you need will be dependent on the type of building you occupy and the work carried out in it. This will be made clear in your Fire Risk Assessment.
But, your responsibilities as a business owner go much further than simply purchasing an alarm. All Fire Alarms must be installed, tested and maintained to a high standard. Staff members will also need to be trained on how these systems operate, with fire drills needed to be actioned and recorded regularly.
To comply with BS5839-Part 1, a fire safety code of practice, alarm systems must be maintained by a professional every six months. This is also something most Insurers will require when creating policies for properties used for business.
Our Fire Alarms Systems
Here at Twenty4, we offer high-tech Fire Alarm solutions, allowing the businesses we work with to limit and manage their fire risks in an affordable, efficient manner. Developed using smart technology, our alarm systems can be connected to smartphones via a dedicated app, meaning you and the emergency services will be notified immediately if the alarm is sounded.
If you are looking to explore your fire and security alarm options, be sure to contact the Twenty4 team today.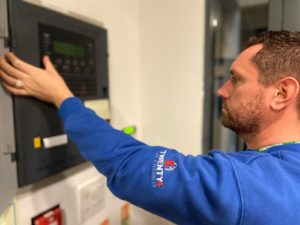 TRUSTED BY US, TRUSTED BY YOU.
In order to provide the best possible service, we only use the best brands!
TRUSTED BY THOUSANDS TO CARRY OUT HIGH QUALITY WORK.
Here are a few good reasons why people trust us for their fire and security needs.