Burglar Alarms
Over 350,000 burglaries take place every year in the UK alone, with many areas of South Wales now being hotspots for break-ins. Being a huge invasion of privacy and causing a great deal of emotional and financial distress, homeowners need to do all they can to prevent their home from being burgled.
This is why at Twenty4 we take great pride in our work when supporting homeowners, creating Burglar Alarm systems that make people feel safe and at ease when at home.
With over 20 years of experience in the industry, we are well-placed to support anyone with any Burglar Alarm query. From installing the latest wireless alarms that you can control from your mobile phone to upgrading or repairing an existing system, you are in safe hands with Twenty4.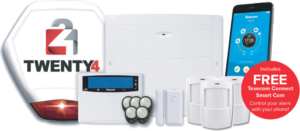 Affordable Burglar Alarms
Where many security devices are pricey, we are passionate about offering top products at affordable rates, ensuring anyone that wants to feel safe and secure, can.
Allowing our customers to spread the cost of their device over 2 years, we can provide a brand new, top-of-the-range alarm for a £49 deposit and 24 payments of £12.50.
What's more, we are SSAIB accredited and a member of the ECA for the installation of security systems. This means we possess the experience and know-how to effectively protect homes to the highest possible standard.
For more details on our burglar alarms and installation process, get in touch.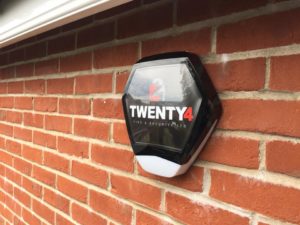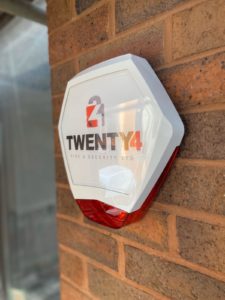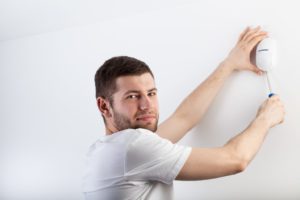 TRUSTED BY US, TRUSTED BY YOU.
In order to provide the best possible service, we only use the best brands!
TRUSTED BY THOUSANDS TO CARRY OUT HIGH QUALITY WORK.
Here are a few good reasons why people trust us for their fire and security needs.