Nurse Call Systems
Here at Twenty4 have installed and maintained Nurse Call systems in a wide range of premises, including Nursing Homes, Hospitals and Medical Centres. These are systems designed specifically for such environments, providing a lifeline between patients and medical staff.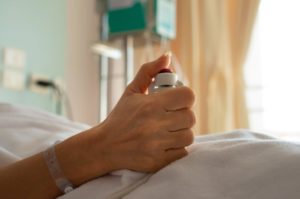 Nurse Call systems from Twenty4
Working with the latest equipment, our team can provide an unmatched service when it comes to installing and maintaining call systems. What's more is that we offer advice and expertise on getting the right type of product for you, whether that be a hard-wired or wireless system.
Maintaining Nurse Call systems
Nurse Call Systems are often used daily. This is why we commonly find damaged and faulty components when working with customers. Our maintenance plans can ensure system failures are identified and rectified at the earliest possible date, offering peace of mind in abundance.
Enquire about our Nurse Call systems
If you are curious as to what we can offer you in the way of Nurse Call systems, feel free to contact us at the office. Then, we can offer impartial advice on a selection of Nurse Call and assisted care solutions.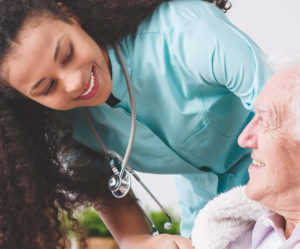 TRUSTED BY THOUSANDS TO CARRY OUT HIGH QUALITY WORK.
Here are a few good reasons why people trust us for their fire and security needs.
Rhiannon Cerrys Lewis
2020-10-19
We use Tweny4 as our maintenance company to cover our fire alarm and emergency lights and our yearly fire risk assessment. The team are fantastic and always do a fantastic job. Would highly recommend Max was fantastic, friendly and courteous
Richard Travers
2020-09-06
We got some great advice and quality work at a very competitive price. Can't fault their professional service.
Professional service all round. The guys repaired the alarm system and fitted a great cctv system. Good value and very informative, on time and very neat and tidy.
Claire O'leary
2020-08-19
We used Twenty4 to install 5 cameras at my mother in law house, as my mother in law suffers from dementia. These cameras have been a god send during the recent pandemic. The service we received was second to none, they were professional, understanding, helpful and efficient. I would definitely recommend Twenty4 Fire and Security
Installed an alarm system at home. Really pleased, great professional service. Highly recommended
Great prices for CCTV in Cardiff. Highly recommended ended.
Recently had cameras installed on my house by Josh, very professional service. Would highly recommend and reasonably priced!
rebecca mahoney
2020-08-19
Twenty4 installed an intruder alarm at my house recently, brilliant start to finish. Can't put a price on my families safety, highly recommend
We use Twenty4 to install the fire alarm systems in all our HMO's their workmanship is fantastic, Liam is a credit to the company