Project Details
While we are happy to make recommendations regarding fire safety and security, we always go above and beyond to create systems that our customers are both happy and comfortable with. Recently, we were contacted by a residential customer that wanted to enhance their home security.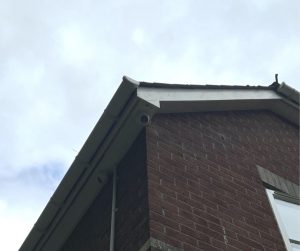 3x Hik CCTV Cameras Installed
We decided to install 3x cameras on the exterior of the house, using the fantastic and reliable brand, HIK. The customer wanted full app control for the CCTV. Our engineers installed the CCTV and then trained the customer on the app system. This included providing a walk-through of all its features, ensuring the customer got the most from their new security system.