Project Details
As well as offices and factories, we at Twenty4 Fire and Security are in demand by many other types of businesses. We have become a popular security partner of many hospitality businesses in recent years, especially in Cardiff.
The team were recently called out to a bar and restaurant in Cardiff. The popular establishment was experiencing an alarm issue that needed to be rectified right away.
The customer explained that a particular zone inside the building was showing as 'open' when they were attempting to set the alarm.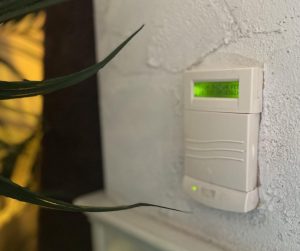 Category
Intruder Alarm – Emergency Call Out
Our Solution
As an emergency call out, we sent an Engineer to the premises immediately.
Whilst there, we checked that all door sensors were intact, unset and re-set the alarm and edited the sensitivity on the door latch. This saw the alarm return to a fully-working status.
Business intruder alarms in Cardiff
At Twenty4 Fire and Security, we provide a whole suite of security services to hospitality businesses in South Wales. These include alarm installation, maintenance, alarm upgrades and much more.
To enquire about our business intruder alarm services, contact us today.