Project Details
We were recently contacted by a customer that was looking to maintain their home alarm system, ensuring their alarm was in full working order and protecting their property to the best of its ability. While at the property, we conducted a variety of checks and tests as part of the annual review, giving the customer peace of mind that they had a fully functioning alarm system.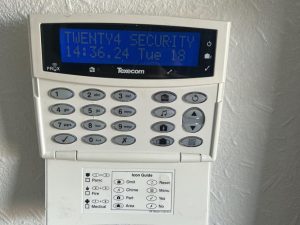 Our Solution
Our service engineer, Josh Wilby, attended the property and carried out a full intruder alarm maintenance. This included checking the panel was 'healthy' and working as it should, cleaning all intruder alarm equipment to ensure the PIRs were free of obstruction, preventing false activations, checking all battery levels and changing any batteries that failed. This was to stop further call out charges and ensure everything was working as it should!
We offer a pay monthly package, where you can pay monthly for an annual intruder alarm to keep your alarm in tip top condition! Contact us today to learn about our home alarm services!