Project Details
Our Engineers spend a significant proportion of their time working with Landlords of HMO properties, ensuring they boast adequate fire safety systems and procedures in place.
We were recently called out to replace a faulty heat detector. Due to the number of residents in the property, it was essential that this, and any other fire safety devices, were fully operational.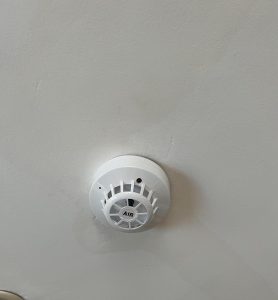 Client
Francis House Management Ltd
Category
Heat Detector Replacement
Our Solution
Our engineer replaced the broken heat detector with a new Apollo one. They then conducted a full audit of the fire alarm systems to ensure it was all working as it should be! Another happy and, more importantly, safe client!