Project Details
The Twenty4 Fire and Security team were recently contacted by a Nursery in Newport. Due to the nature of the work carried out at the premises and its occupants, ensuring the establishment is fire safe all year round is paramount.
The client had recently become a SmartPlan customer, meaning they pay monthly for the various fire safety services it requires. This ensures the nursery stays on top of its many fire safety obligations. We attended the nursery on this occasion to conduct the business' annual fire risk assessment; a legal requirement for all businesses.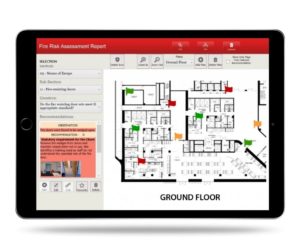 Our Solution
Due to COVID restrictions, we attended the site in the evening to carry out the fire risk assessment. This enabled us to avoid any unnecessary disruption to the children or staff. Using our tablet-based fire risk assessment software, we had previously uploaded the site floor plans and client details. Whilst on site, we were able to review all aspects of the fire safety procedures and systems in place, including the following:
Fire safety management

Emergency lighting system

Safety signage

Fire detection and warning system

Fire doors
Following the assessment, items were recorded and recommendations were provided to the client through our online fire safety portal. The client was now able to log into the fire safety portal to view the action plan. Each item can now be easily completed and signed off by the client.
To discuss having a professional fire risk assessment conducted on your business premises, contact us now.