Project Details
Here at Twenty4 Fire and Security, we have become a popular service provider amongst Landlords, offering safe, affordable and expert fire safety service to our growing community of customers. Just recently, we attended one of our clients' rental properties, conducting necessary maintenance checks to ensure the fire system was as it should be.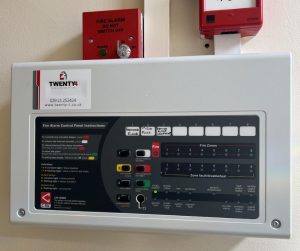 Our Solution
When we arrived at the property, we got straight to work, conducting a variety of audits on the customer's Ctec CFP system.
Fire alarm systems in commercial and rental properties must be maintained on a regular basis. To keep our clients safe, we make sure all smoke alarms, heat detectors, call points, and power supplies are working properly.
We also double-check that all batteries are functional and that the panel is free of errors.