Project Details
We were contacted by a customer that needed emergency lighting installed at a block of flats in Cardiff. With emergency lighting being such a vital fire safety device type, ensuring the property was adequately covered was essential.
At Twenty4 Fire and Security, we can design, install maintain emergency lighting and a whole host of other fire safety systems.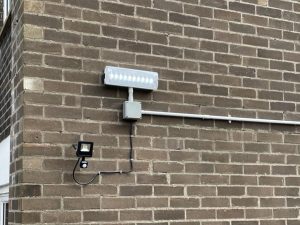 Our Solution
When at the property, we offered advice on the device types and the positioning of the lighting systems. We added some external lighting to the escape routes and some extra lighting in the communal walkways, illuminating the walkways and exits.
Iff you are looking for emergency lighting installation and maintenance, contact the team today.