Project Details
We were hired to carry out our classic emergency light maintenance in a retail unit situated in one of Cardiff's most popular shopping centres.
Our client needed a one-hour discharge test, where our engineer ensures that all emergency lights are working and charging correctly! These are essential in maintaining the effectivness of such systems.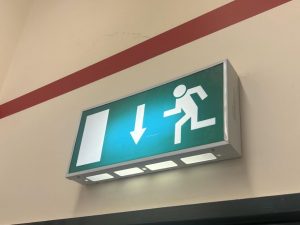 Category
Emergency Lighting Maintenance
Our Solution
When at the property, our fully-trained engineer conducted the test professionally and promptly, ensuring all components of the equipment were working seamlessly. This provided the client with peace of mind, knowing that their fire safety equipment was working to its optimum ability.