Project Details
The Twenty4 Fire and Security team were recently carrying out work at a commercial office on Cathedral Road, Cardiff. Our client, Burley Fox, needed a routine maintenance check on their
emergency lighting system
, wanting to ensure the emergency lights in the budding were fully functional and not compromised in any way.
Emergency lighting systems need to be maintained on a regular basis to ensure that in the event of a power cut, occupants can access the exits quickly and safely. It is advised that all businesses have these routine maintenance checks at least one a year.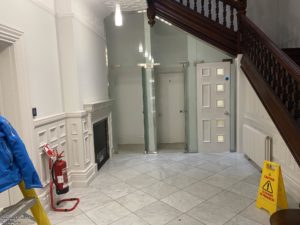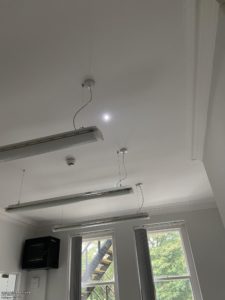 Emergency Lighting -Cardiff
Emergency Lighting Maintenance
Maintaining equipment is so very important, especially in a commercial setting like this one. This is why we take great care when carrying out such tasks, ensuring the equipment we are looking after is functional whilst providing peace of mind to our customers.
As part of this maintenance visit, our engineers carried out a 3-hour discharge test on the emergency lighting system. This meant that we isolated the mains voltage to every emergency light at the premises, causing the emergency fittings to activate via the battery. Every light was then checked for any failures and re-checked following the 3-hour test period. All lights were then put back to their charge state and a report was created and sent to the client.
Our solution
Burley Fox is one of our Smart Plan customers, meaning they pay monthly for all of their fire and security maintenance works. This means no surprise bills when annual checks are needed to be conducted. Learn more about our Smart Plan over on our homepage and find out how we can save your business money on the services you already buy.