Project Details
We were recently contacted by a client looking for some help with their business' fire safety equipment.
As a retail business, the client wanted a quote for new fire extinguishers and a fire blanket for the premises, ensuring it could welcome customers and visitors into a safe store.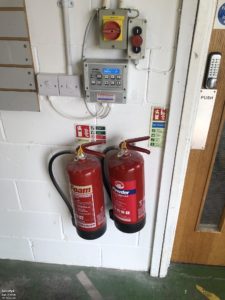 Our Solution
Upon visiting the business premises, we identified the equipment that needed replacing. Then, we organised for the supply, installation and commissioning of the Fire Extinguishers, brackets and signage.
To discuss our fire safety services and how we can ensure your business is safe and compliant, contact us now.