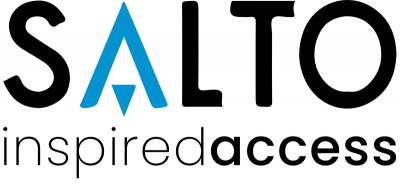 SALTO access control

company
At Twenty4 we are known for being specialists in

SALTO access control systems, with our team regularly supplying these top-level security systems across the South Wales region. What's more, we can cover

all property types. So, whether you wish to have a SALTO access control system installed at your place of work, home or a government building, we are perfectly positioned to provide your property with stellar security coverage. If you're looking for access control for one of your properties get in touch with us as soon as possible.
Commercial Access control
Industrial Access control
Residential access control
Worried about your security?
Need help with your security?
1

Twenty4 comes highly recommended for access control systems. We have helped thousands of businesses in south wales and the west with access control installation and repair. Our clients are so happy with the services we provide that we boast over 250 five-star reviews on Google!
2
QUALIFIED,
HIGHLY EXPERIENCED
ENGINEERS
Our team is made up of fully-qualified, highly-experienced access control engineers. What's more, Twenty4 fire and Security is an SSAIB-approved access control company. This means we are approved to carry out access control design, installation, service and maintenance by the industry's leading body.


3
ACCESS CONTROL DESIGN
SPECIALISTS
It's essential that you select the appropriate access control system for your requirements in terms of security and finances. Our expert access control designers have a wealth of knowledge regarding all makes and models and know exactly how to maximise the performance of your access control system.
4
ACCESS CONTROL

INSTALLATION

All brands and types of access control systems can be installed by our engineers. We have experience installing both systems at new sites and already-running businesses. To minimise disturbance to your business, we can also offer out of hours installation.We take great pride in being accredited by the SSAIB, which means our access control installations are periodically audited. This guarantees that we only deliver the best quality of service with each installation.

5
ACCESS CONTROL SERVICE AND

MAINTENANCE

Our access control service and maintenance engineers are highly skilled and knowledgeable about many different types of access control systems. They can update software and firmware, test locking mechanisms, repair or replace broken components, among other tasks.You can rest easy knowing that an experienced expert will respond to emergency calls within four hours, and routine maintenance will guarantee you get the most out of your system.
6
SAVE MONEY
WITH
ACCESS CONTROL
Our fire alarm installation teams are highly regarded not just by the end user but by other large international fire alarm and electrical contractors. We are often contracted by the likes of ADT to carry out installations on their behalf for their clients. They choose this not only because of our experience but we are more cost effective than using their own engineers

.

7
SPECIALISTS IN
ALL
SECURI SERVICES
While a well-liked service offered by our company, access control systems are only one of the many security services we supply. When speaking with our experts, you may also ask about our electric gates, electric barriers, intercom systems, CCTV cameras, and many more services.


"Extremely professional."
– Ceri Makan

"Very r

esponsive."
– Gavin Williams –
Cambridge maintenance

"Excellent customer service."
– Karl James – Hafan Saf care homes

"Cost effective"
– Amy Salter – Bridgend college

"Hassle free"
– Jon Raymond – dragons rugby club

"Highly recommend"
– Ingrid Wright – Glaslyn care homes