HMO Fire Risk Assessments 
We are independent fire risk assessors with expertise in HMO fire safety. We work with Landlords with single properties as well as portfolio Landlords.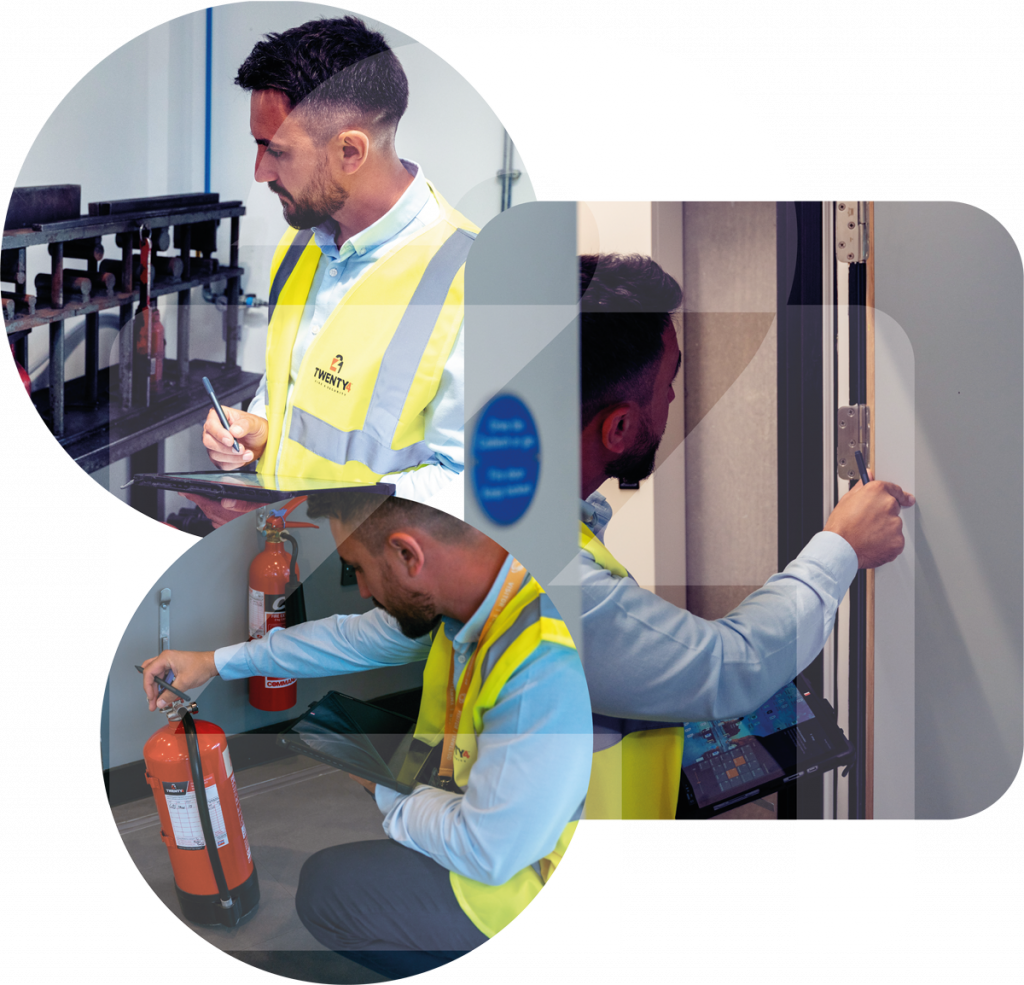 "Absolutely superb!" – Esther James

"Very professional." – Danielle Robinson

"Extremely professional." – Ceri Makan
Are you a Landlord
worried about
your
Fire safety
obligations?
2
QUALIFIED,
HIGHLY EXPERIENCED
ASSESSORS
When booking an HMO fire risk assessment with Twenty4 Fire and Security, we will send one of our qualified risk assessors to your property. They will be at hand to answer any questions you have about your property's fire safety setup.


4
If you have received a visit from a fire officer or have realised that your annual fire risk assessment is way overdue, we understand that you will want to get a fire risk assessor at your property/properties as soon as possible. Here at Twenty4 Fire and Security, we are renowned for our fast turnaround times!

5
SIMPLE
ACTION
PLAN
Due to our tablet-based system, you will receive a report of your fire risk assessment pretty much instantly. This will be available online or can be sent via email as a PDF if that suits you better. The report will clearly outline the action plan, showing you what needs to be done to get your rental property/properties compliant.
6

ALWAYS
THERE
AFTERCARE
Now that the issues have been discovered, you need to know how to fix them. Our team of professionals is available to walk you through your assessments and can provide you prices for any necessary remedial work.