Fire risk assessments
Get
a fire risk assessment
We're independent Fire safety experts based in Cardiff helping you get the right Fire safety advise.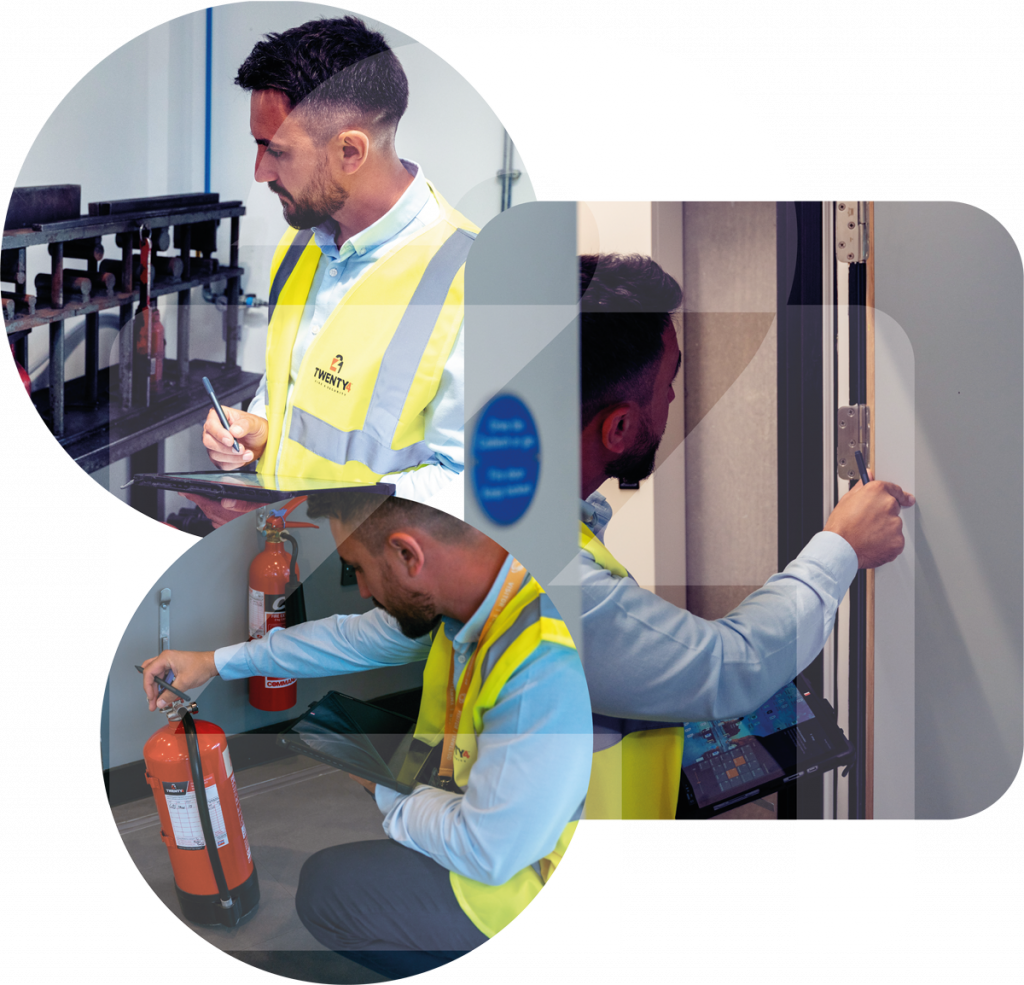 "Absolutely superb!" – Esther James

"Very professional." – Danielle Robinson

"Extremely professional." – Ceri Makan
Worried about
your
fire safety
duties?
Call us now:
029 21252 424
2
QUALIFIED,
HIGHLY EXPERIENCED
ASSESSORS
When using Twenty4 Fire and Security for your fire risk assessments, we will only send qualified assessors to your property. This will give you peace of mind that your fire risk assessment will be conducted in line with fire safety standards.


3
UNIQUE

TABLET-BASED


SYSTEM
Using a clever tablet-based method, we collect applicable data whilst at your property, examining our findings there and then. This information will be obtainable via our online fire safety portal. When logged in, you can follow your straightforward action plan, delegate tasks, upload evidence and sign off your fire safety duties.
6

ALWAYS
THERE
AFTERCARE
If there are recommendations in your report, you will want to work quickly to rectify them. At Twenty4 Fire and Security, we will help to fix these issues, providing a details quote for relevant fire safety services.
7
Fire risk assessments for
Multiple properties
We recommend having just one dedicated fire safety company for your whole business portfolio. Not only does this make keeping up with your fire risk assessments a breeze, but it can actually save your business money. Please note that when working with Twenty4 Fire and Security, we will alert you when your risk assessments are due, ensuring your business is proactive, not reactive, when it comes to fire safety.