Local Fire Certificate Specialists
We're fire certificate specialists on hand to get your the right fire safety advice.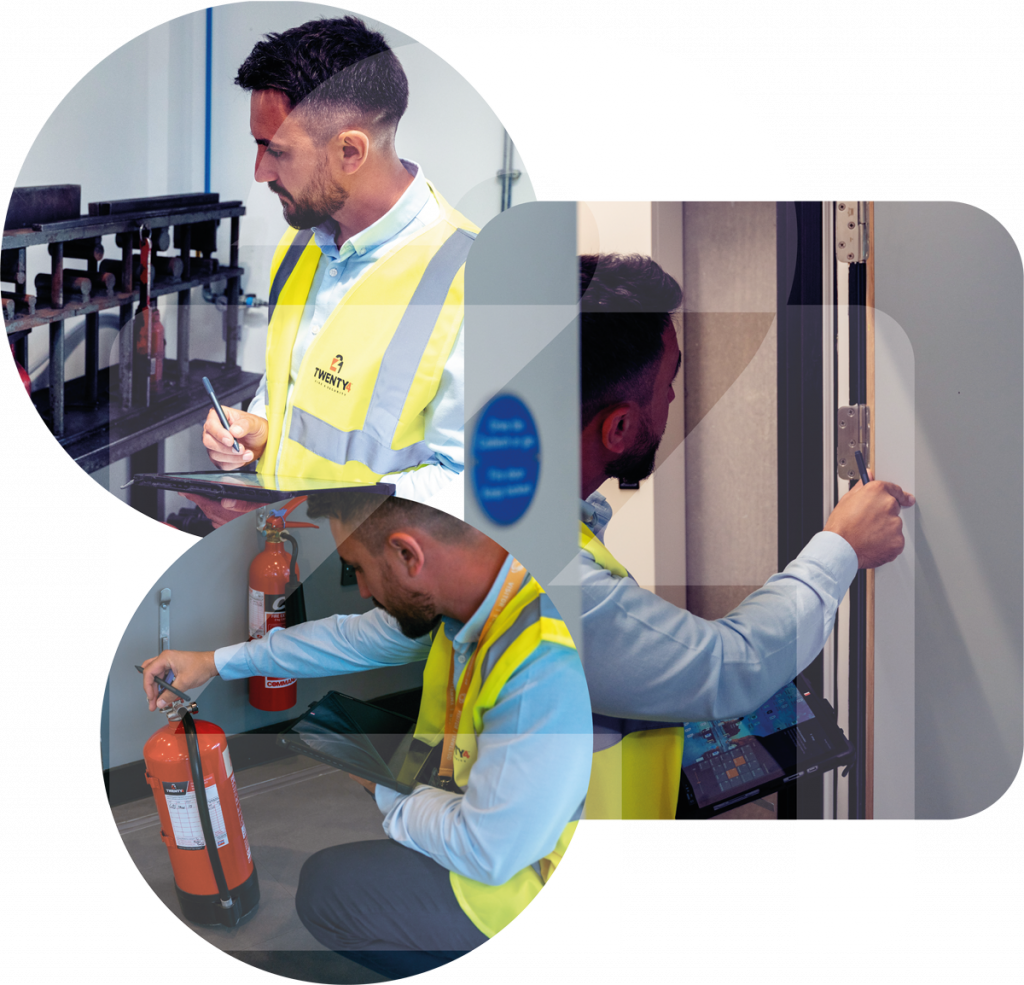 "Absolutely superb!" – Esther James

"Very professional." – Danielle Robinson

"Extremely professional." – Ceri Makan
Are you a
worried about
your
Fire safety
obligations?
1
EXCELLENT

CUSTOMER
FEEDBACK
Our reputation for conducting fire risk assessments speaks for itself, as evidenced by the glowing reviews we receive from our satisfied customers. With numerous positive testimonials on Google, we take pride in the trust and confidence our clients place in our services. Year after year, our loyal customers return to Twenty-4 to benefit from our expertise and dedication to fire safety. We value their feedback and continually strive to provide exceptional service that exceeds their expectations.

2
QUALIFIED,
HIGHLY EXPERIENCED
ASSESSORS
At Twenty4, we have a team of experienced and accredited assessors who excel in conducting thorough fire risk assessments. With their expertise and knowledge, our assessors efficiently evaluate your premises, identifying potential fire hazards and assessing the effectiveness of existing safety measures. Furthermore, our skilled engineers are equipped to rectify any fire safety issues identified during the assessment. You can rely on our team to provide comprehensive solutions tailored to your specific needs.


3
UNIQUE

TABLET-BASED


SYSTEM
We leverage technology to streamline the fire risk assessment process, ensuring efficiency and accuracy. Our assessors utilise tablet-based systems that facilitate quick data collection and analysis. This digital approach allows us to conduct assessments swiftly while maintaining meticulous attention to detail. After the assessment, all findings are recorded securely online. As our valued customer, you receive login details to access and review the assessment report, empowering you to make informed decisions regarding fire safety improvements.
5
SIMPLE
ACTION
PLAN
At Twenty-4, we go beyond providing fire risk assessments. Following the assessment, we offer a range of services tailored to address the specific needs identified. Whether it's fixing fire alarm faults, installing emergency lighting, or ensuring the proper functioning of fire doors, our skilled engineers are ready to assist you. We understand the importance of promptly addressing any vulnerabilities to enhance the safety of your premises. Our comprehensive action plans ensure that you have a clear roadmap to implement the necessary fire safety measures.
6

ALWAYS
THERE
AFTERCARE
After you have had time to view and understand the report, our team will talk you through each point, showing you exactly what needs to be done to get your business 'fire safe'.